SOUL FEEDING: a list-with-review of the best releases of the month, selected by our editors.
Artist: Alza54
Album: Glasswayss
Label: Modern Trips
The album marks the second collaborative project between Alza54 -AKA Aniela Zillinsky, a polish producer- and Glasswayss after BDNF[Brain-derived neurotrophic factor], under Modern Trips label. This time the purpose is clear: making deconstructed-club bangers, one after another.
Artist: Club Late Music (CLM) and HEEL.ZONE
Album: GUN-X01 / HZ#00ff00
Label: Club Late Music (CLM) and HEEL.ZONE
This is an extremely attractive idea, compared to how usually labels release their own compilations. This time its two labels joining forces on one compilation, and the result of the fusion of ideas from artists form both sides is majestic.
Artist: DJ LOSER
Album: Beyond Demise
Label: Magdalena's Apathy
The quality that distinguishes DJ LOSER is its production in which it's reassuring to find our own fears, alienations and solitudes and dancing over them, which should never be taken for granted. Great stuff that stands shoulder to shoulder with his recent catalogue, with the addition of acid-flavoured bass lines here and there. 
Artist: Dj Lostboi and Torus
Album: The Flash
Label: Queeste
Rave music being rarified and deconstructed to a gentle reminiscence is a constant theme of the album, but unlike classics of post-rave like Burial, there's no haunting memory trapping us in nostalgia. Dj Lostboi and Torus are able to mirror the feeling of watching photos of a happy moment of life while you are in a deeply calm and peaceful state: a safe place where all you can recollect are positive vibes.
Artist: KhalilH2OP
Album: Seid
Label: Posh Isolation
After the recent and more participated Isoscele EP, and the widely acclaimed album The Water We Drink, Khalil group return to Posh Isolation and confirms to be capable of creating a whole world made of ever-changing landscapes, simultaneously easy to access and enjoyable, but deeply esoteric and ecstatic, like the same title Seid, name of a form of shamanic sorcery practised during the Late Scandinavian Iron Age.
Artist: Laughing Ears
Album: Metamorphosis 形变
Label: CHINABOT
The quiet but military groove throughout METAMORPHOSIS, alongside the ethereal synths, contributes to reflect the feeling of a subliminal war going on, something that is not less epic and destructive than a real war, like a relationship between humans could be.
Artist: Loraine James
Album: New Year's Substitution 2
Label: self-released
As usual Loraine James' eclecticism moves from dubstep to jazz, IDM, grime and noise, as she blends styles and influences to create uncommon electronica. But this time things get particularly interesting since she features different artists and friends on each track. So it is not surprising that her music moves towards a more than ever wide range of directions.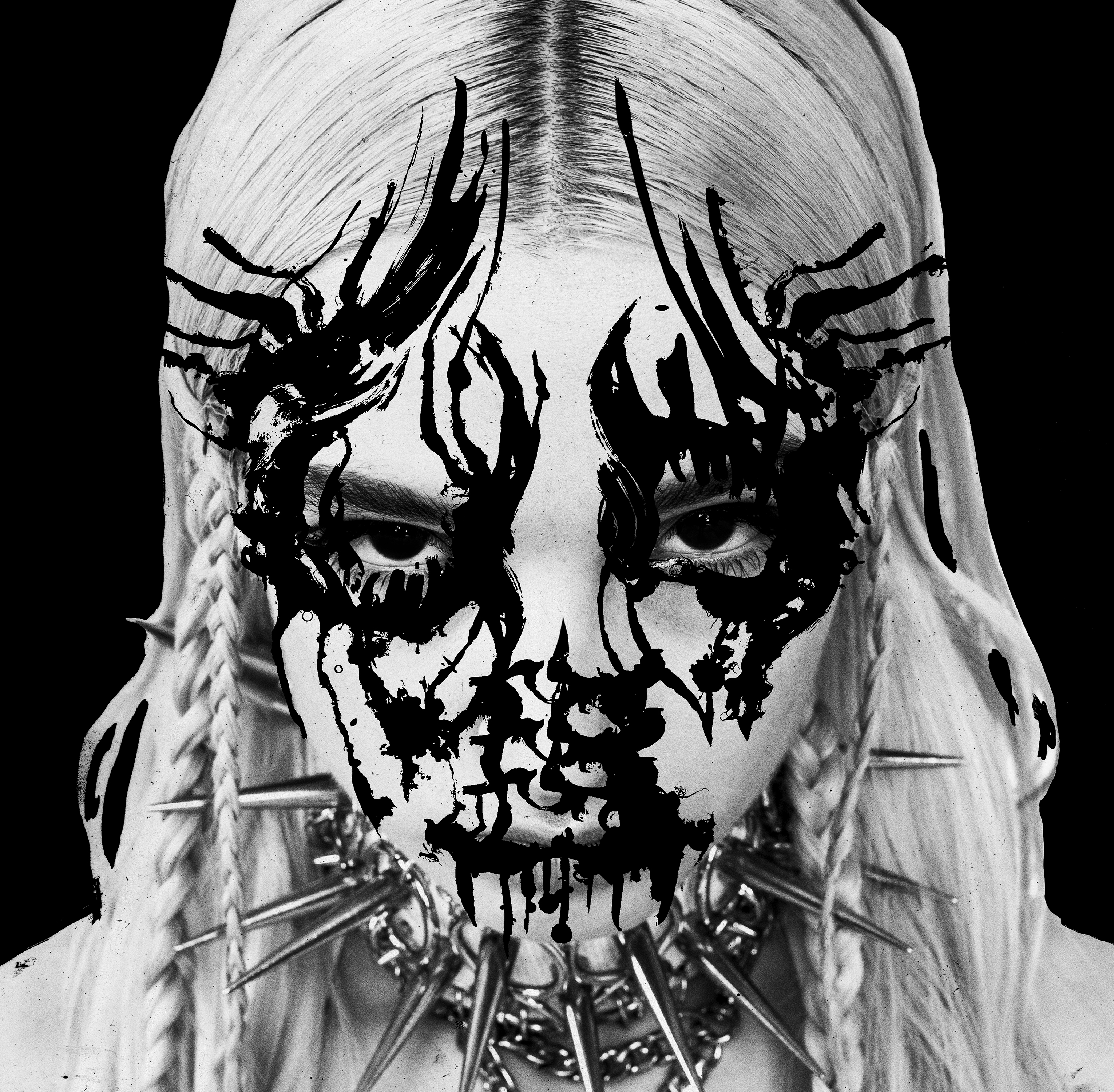 Artist: Poppy
Album: I Disagree
Label: Sumerian Records
Every song has some catchy melodies that get squashed by metal-core riffs, and viceversa. There are some interesting lyrics in the album: Poppy, probably referencing to her previous relationship with her fellow partner and the lawsuit with Mars Argo, sings: "Your hand on my neck, you call up the press" or "You shouldn't be anything like me" in "Anything like me". These are just some of the many references that show how Poppy's writing skills have grown.
Artist: Recovery Girl
Album:Recovery Girl
Label:self-released
Every track hits hard in its own way, from the highly intimate and touching moments off tracks like "That Girl Is My World (You Transphobic Piece of S**t)" to the violent and adrenaline-fueled riffs from "Lets Go Bitch" there is no rest for the whole eighteen minutes of the release; the only real shame is not to have more than double the amount of tracks. Weird, psycho bubblegum pop has never been so cool and even though the genre seems to be more saturated than ever Recovery Girl is able to stand out amazingly thanks to their ability to express their bold and loud personality through elegant excess.